Autobarn Volkswagen Early Lease Buyout
---

---
Are you ready for a new vehicle but locked into a vehicle lease agreement?
Did you know? Selling your leased vehicle to a dealer is the fastest and easiest way to step out of a lease agreement? Recent months have created a shortage of used cars, SUV's and trucks, so your vehicle may be worth more than you think. The Autobarn Volkswagen of Countryside specializes in the early termination of all Volkswagen leases! We make the process very fast and easy, and we will handle all of the paperwork for you. In most cases you can just hand over the keys and walk away with no further financial obligation.
Contact us today to schedule a time that works for you to get out of your unwanted vehicle lease and free up your budget by eliminating that payment.
Easily Transition to Your Next Car
Nothing is worse than wanting to get behind the wheel of a different car but being stuck in a previous lease agreement. However, you don't have to stay in a lease agreement if it's no longer serving you. Our finance experts have experience with early lease buyouts for a streamlined transition. By handling working with your lender, you can enjoy a hassle-free transition to a new Volkswagen model.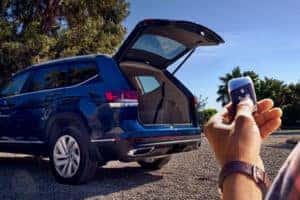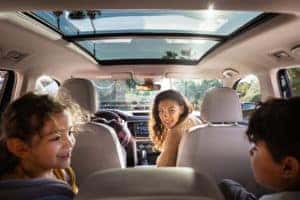 What to Watch Out For
As you know from your lease agreement, there are typically penalties for ending leasing early. Often, agreements state that you will need to pay the remainder of your lease payments when turning in the vehicle or pay the difference between what you owe and the value of the car if there's negative equity. You may even anticipate transportation and storage fees in some lease agreements.
While there are fees to consider, that doesn't mean that you should avoid buying-out and enjoying a better-suited car. Contact our finance team to see if there are offers available for buying-out your lease and leasing or buying your next vehicle with us.
Benefits of Buying-Out
Many choose to buyout when there's equity in the vehicle and can afford the transition process. A buyout can help you avoid excess wear and tear and mileage charges. Once the paperwork is complete, you are free to consider the next vehicle that will match your lifestyle best.
If you are interested in a new Volkswagen model after your early lease buyout, you will find that we carry a vast inventory of the latest models. Some of the popular Volkswagen vehicles you can choose from include:
Contact Our Finance Center
If you think that an early lease buyout could be right for you, contact our finance team today for more information!