Who Designed the VW Beetle?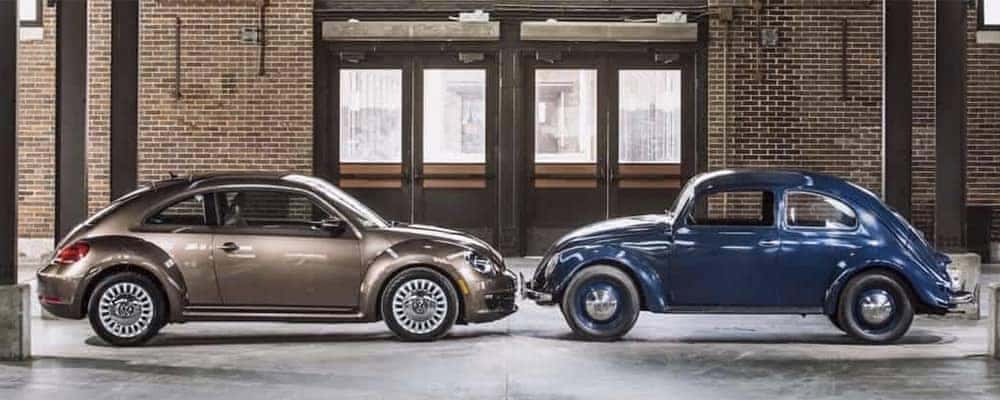 There are few cars as well-known and recognizable as the Volkswagen Beetle. It's classic rounded exterior is easy to spot around Chicago. If you've ever wondered about the Volkswagen Beetle history or who designed the VW Beetle, you're in luck. The Autobarn Volkswagen of Countryside has the answer.
Volkswagen Beetle History
Volkswagen means "people's car" and that is what the original VW Beetle was designed to be. Ferdinand Porsche is the name that most often comes up as the creator of the first Beetle. However, it was actually a Jewish engineer named Josef Ganz who had the first idea for this people's car. Ganz was an automotive journalist, and he also held a number of vehicle patents for steering, suspension, and other automotive systems.
The VW Beetle we know today was originally called the May Bug by Ganz. It was a lightweight car with a rear engine, a tubular backbone chassis, independent suspension with swing axles, and a streamlined, curved body. This was the prototype for a Volkswagen vehicle that any person could afford. It was eventually called the Beetle because of the way its curved exterior resembled certain beetles.
Volkswagen Beetle Today
Since then we've seen a few different versions of the Volkswagen Beetle, and it's gone through a couple of redesigns since it was first introduced. Today, you can drive your own piece of history around LaGrange with a new or used VW Beetle for sale from The Autobarn Volkswagen of Countryside. You can contact us online or visit our showroom in Countryside to explore our inventory and take some test drives.