What Does Volkswagen Roadside Assistance Include?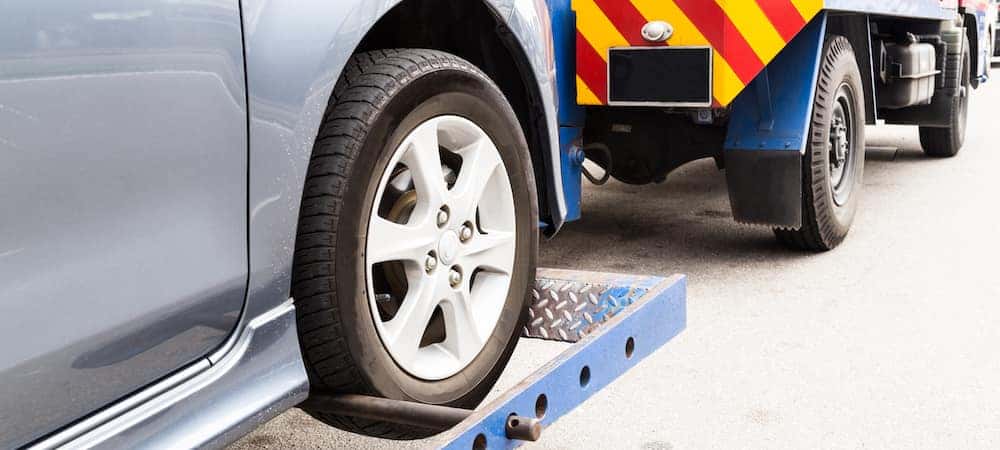 If you've ever broken down near Chicago or LaGrange, you know how unnerving these moments can be. Volkswagen Roadside Assistance offers peace of mind that, when an emergency happens, you'll have help getting back on the road as soon as possible. The Autobarn Volkswagen of Countryside is here to help with the details so you know when to call Volkswagen Roadside Assistance and when to visit our service center.
What's Included in VW Roadside Assistance?
Volkswagen Roadside Assistance includes support for all of the following issues and emergencies:
Emergency breakdown
Accident repairs
Empty gas tank
Keys locked in car
Flat tire or blowout
When your problems are too extensive to treat on the side of the road, Volkswagen Roadside Assistance includes towing service to your local Volkswagen service center at no extra charge. This service applies as long as your vehicle remains under its  Volkswagen warranty (new or certified pre-owned).
How to Contact Volkswagen Roadside Assistance
VW Roadside Assistance is always reachable at (800) 411-6688, even on holidays. When you drive with Volkswagen, they'll have your back 24 hours a day, 365 days a year.
The Autobarn Volkswagen of Countryside Service Center is Here for You
Whether you're located here in Countryside or living out in Oak Brook, you can count on the The Autobarn Volkswagen of Countryside service center to provide express service and genuine OEM Volkswagen parts that you can trust.
Keep an eye on our rotating Volkswagen service specials to get the best possible deal on the service you need.
Save on Volkswagen Service in Countryside
We are currently updating our Service Specials. Please check back soon.
More From Our Service Department
If you've ever broken down near Chicago or LaGrange, you know how unnerving these moments can be. Volkswagen Roadside Assistance offers peace of mind that, when an emergency happens, you'll have help getting back on the road as soon as possible. The Autobarn Volkswagen of Countryside is here to help with the details so you know when to call…

How to change a flat tire – it's knowledge all Chicago drivers should have, and yet it's a skill frequently avoided. Your vehicle warranty covers a lot, and VW Roadside Assistance may be able to help, but this is a fix you will usually need to take care of solo. That's okay. That's why the…

Purchasing a vehicle is an investment, and you want to take care of that investment so it can work properly for years to come. That's why VW car care and routine maintenance is so important. While these may seem like small tasks, they ensure that your Volkswagen is operating correctly and save you from potentially…