How Do I Take Care of My Tires?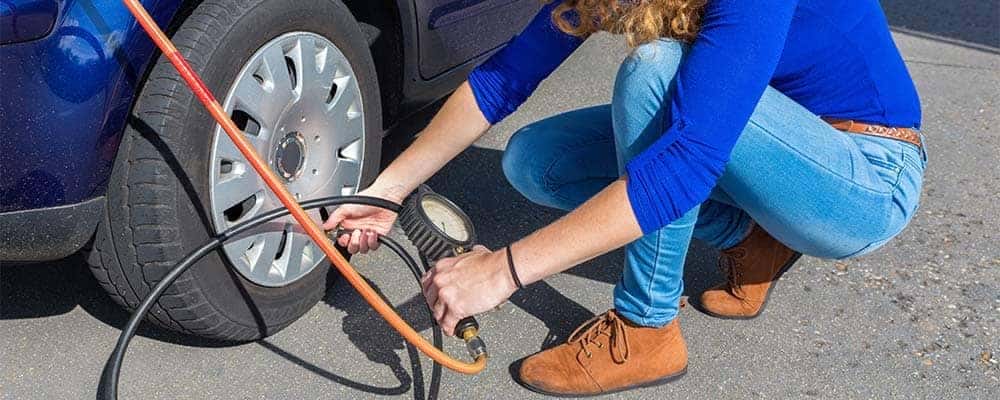 Vehicle service is important in order to keep your model running properly for a long time, and aside from what's under the hood, your tires are an asset to your vehicle's performance. Countryside drivers understand that taking care of your tires is essential, but some don't realize what's necessary to keep your tires working properly for your vehicle for years to come. If you want to save money on tire care, be sure to take care of them in the following ways.
Inspect Your Tires Regularly
The only way you're truly going to know if your tires need attention is by looking at them every now and then. Make it a point to inspect your tires every time you get an oil change, and look for signs of damage as well as signs of general wear and tear. This will help you notice any issues before they become either impossible to fix or extremely expensive to treat. In addition to inspecting your own tires, be sure to have a professional look at your tires at least once every year.
Check the Pressure
Your tires' air pressure is also essential regarding how they handle the Countryside roads, so be sure you're always checking that they have enough air. Your vehicle's manual will let you know the optimal air pressure for your specific model, so use that as a reference. If your vehicle has a built-in tire pressure monitor, pay attention to any alerts you may have regarding low pressure, and then fill your tires up right away.
Monitor Your Loads
Your tires handle the weight of your vehicle and then some. If you constantly ignore the load capacity weights for your vehicle, you'll find you're damaging your tires often. Never exceed the load capacity for your vehicle, or you'll risk blowing out your tires.
Monitor Your Speed
If you're a speed racer, you'll find your tires are damaged more easily and more often than those who drive at a regular pace. That's because driving fast works your vehicle's tires at a faster pace, leaves you open for damage to road hazards, and even creates heat build-up that damages your tires. Instead, give yourself enough time to get where you need to go.
Schedule Service
Let your vehicle experience the right type of service at The Autobarn Volkswagen of Countryside near Chicago. We have an impressive service center dedicated to helping you ensure your tires are working properly with the right parts, among other services. Visit us for your service needs and schedule your service appointment today!
More from The Autobarn Volkswagen of Countryside
The polished look and relaxed seating in the new Volkswagen Jetta interior provide Chicago drivers with top-tier luxury and one of the most enjoyable drivers available. Regardless of whether you're talking technology, entertainment, cosmetics, Volkswagen Jetta dimensions, or anything else about the interior of this classic, you're getting top-of-the-line all the way around. If you've…

With rising gas prices around Countryside, many drivers are looking to find a vehicle that gets the most out of every drop of fuel. To get the space you need in an SUV, most Chicago drivers assume you have to give up on efficiency. The new Volkswagen Atlas, however, allows its owners to experience…

Are you eagerly anticipating the 2023Volkswagen ID.4? So, are we. The ID.4 has elevated the quality of affordable electric vehicles, which is why they've become so popular with Countryside drivers. We can't wait to see the beautiful VW ID.4 interior. Not only does this car look great on the inside, but there's plenty of room…