How to Tell if Your Volkswagen Needs New Tires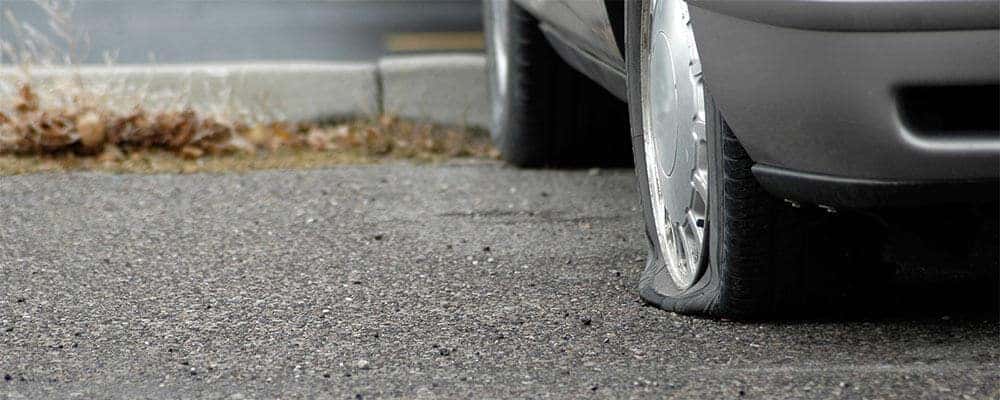 Your Volkswagen's tires are perhaps its most important safety feature. The main point of contact between your vehicle and Chicago's busy roads, healthy tires ensure proper traction, control, and enable your vehicle to stop smoothly. But how can you tell if your Volkswagen tires are ready for replacement? By following the simple guidelines below, or by scheduling an appointment with our service center so one of our technicians can take care of it for you.
Signs Your Tires are Ready for Replacement
Look out for any of these symptoms during your Downers Grove commute as an indication you may need new tires soon:
Wheel Vibration. Tires that are worn unevenly can cause the vehicle to vibrate. If your car is vibrating excessively even on smooth roads, bring it to our service center to have the tires and alignment inspected.
Cracks. As your tires age, cracks can develop in the sidewall. If they get bad enough, they can cause the tire to leak air or even blowout when under pressure.
Bulges. If the tire sidewall begins to weaken it can develop bulges, blisters, or bubbles that should be obvious to the naked eye. Bulging tires can become dangerously unstable and blow out under stress.
Tread Bar. Newer tires have a built-in tread wear indicator bar that becomes visible as the tires wear down. If you can see the indicator bar, it's time to consider replacement.
Worn Tread. Even under normal use, your tread will eventually wear down. If you can insert a penny top down into the tread of your tire and see the top of Abraham Lincoln's head, your tires have reached the end of their usable life.
Trust Autobarn Volkswagen of Countryside for All Your Service Needs
Whether it's Volkswagen tires, maintenance, or repair service you need, trust the experts at Autobarn Volkswagen of Countryside to get it done right at a price you can afford. Schedule your service online or by phone at 708-406-7317 and let us take care of the rest. Were located at 6161 Joliet Rd. in Countryside Illinois, just a short drive from La Grange and we're here to serve you.