How Much Does it Cost to Recharge an ID.4?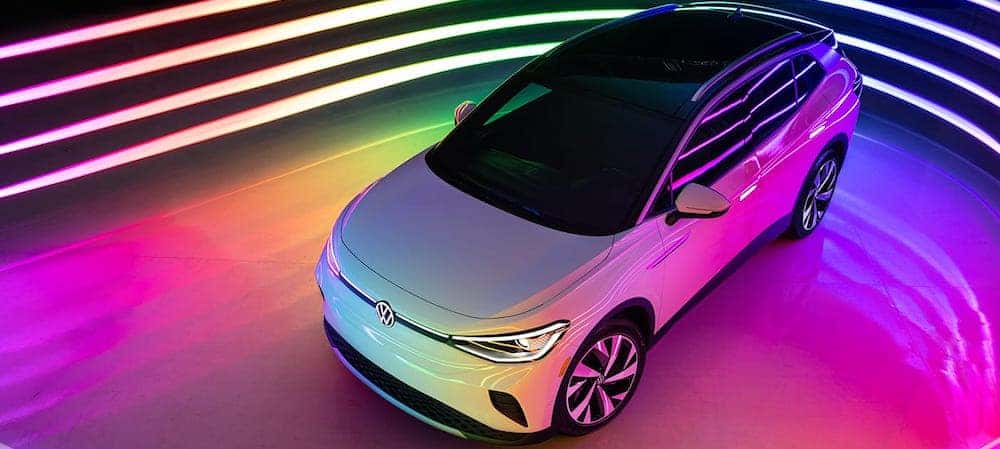 Whether you've been reading the news or just looking around the Chicago roads, it's clear that electric vehicles are getting more and more popular – and it's not hard to see why. These models are energy-efficient, eco-friendly, and more accessible than ever. The Volkswagen ID.4 EV is a prime example of world-class engineering and modern technology, but how much does it cost to recharge an ID.4 at home? Let's find out how much your day-to-day charging will run.
How Much Does It Cost to Charge an ID.4 at Home?
LaGrange drivers can easily transform their garage into a charging station, but just how much does it cost to charge an ID.4 at home? Using the U.S. national average of $0.13/KWh, the ID.4 costs a mere $10 to charge from completely empty to completely full. If you want a more exact quote for your area, be sure to double check your local electricity costs. But keep in mind that any self-generated electricity you use, like solar panels, could drive the total charging cost even lower – and you might not pay anything at all!
Charging On-the-Go
If you're heading out on the Naperville roads, you'll be pleased to know that Volkswagen and Electrify America have paired up to save you a ton of money on fueling costs. When you visit any Electrify America charging station in the entire country, you'll be treated to three full years of unlimited charging. Considering there are 470 charging stations with over 2,000 DC fast chargers between them, you can enjoy all the perks of green driving while saving a ton!
How Much More Will I Save by Switching to an EV?
Let's do a few calculations to see how much you'll save with your new EV. Compare the Volkswagen ID.4 to the Volkswagen Tiguan below:
Volkswagen ID.4
The VW ID.4 costs approximately $10 for a full charge.

Its

range

is a total of 250 miles.

Every mile costs around $0.04.
Volkswagen Tiguan
The average cost of gas is around $2.17 per gallon.

The Tiguan has a 15.3 gallon tank with a 443 mile range.

The Tiguan costs just over $33.20 to fill completely.

Every mile costs around $0.07.
That means in an average year of driving (12,000 miles), you'll save over $400 by choosing the ID.4 EV instead of the traditional gas-powered alternatives!
Learn More with The Autobarn Volkswagen of Countryside
You've gotten a taste of just how much better your driving experience could be with a new ID.4, but why not get behind the wheel and see for yourself? Contact us today at The Autobarn Volkswagen of Countryside in Countryside for a test drive, and feel free to ask us any questions.