A Comprehensive Guide to VW Car Care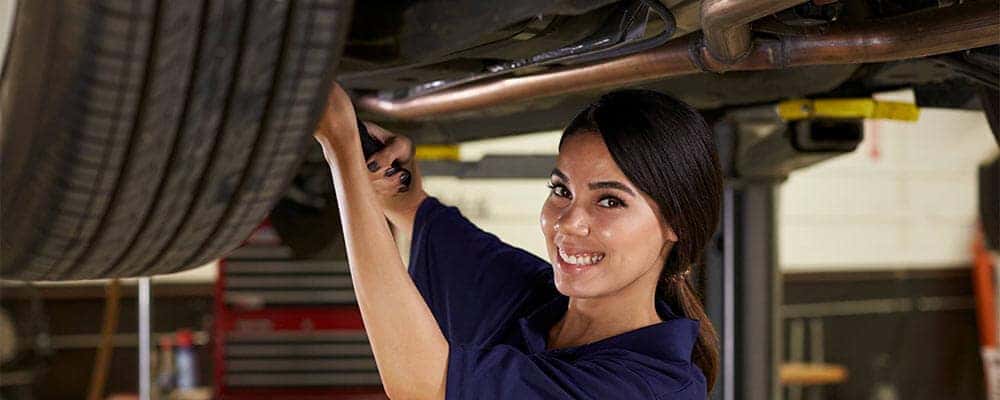 Purchasing a vehicle is an investment, and you want to take care of that investment so it can work properly for years to come. That's why VW car care and routine maintenance is so important. While these may seem like small tasks, they ensure that your Volkswagen is operating correctly and save you from potentially more serious, and more expensive, repairs down the road.
Oil Changes
While it used to be the hard and fast rule that you should get your oil changed approximately every 3,000 miles, but today, many vehicles can travel around 7,500 miles or more. It's always a good idea for Chicago drivers to check their owner's manual. That being said, you should check your oil regularly to ensure:
The color is correct
It's filled to the proper level
It's not filled with dirt and debris
Unusual Noises
If your vehicle starts to make strange noises, there's a good chance you're in need of VW car care. Pay attention to banging, clunking, flapping, or high-pitched noises coming from your car or SUV. These noises could indicate a problem with the brakes, transmission, engine, or other car parts. It's best to schedule service to have your car checked out.
Tire Care
Tire care is one of the most important aspects of VW car care. To avoid issues, you should check your tires regularly.
Look for signs of wear and tear or damage, and check the treads with the penny test to determine if you need new tires
If you do experience a flat tire near LaGrange or Naperville, you can change it yourself or call roadside assistance.
Get your tires rotated to promote more even wear. You can get this done when you get your oil changed.
Check the air pressure at home with a gauge. You might also notice that the TPMS (tire pressure monitoring system) light illuminates if your tire pressure is low. If it is, stop by a gas station to fill them up, or bring your vehicle into a service center in Countryside.
Visit Our Volkswagen Service Center
If you've got questions about Volkswagen car care, such as how to charge a dead battery or how to reset the EPC light, you don't have to go far — we're just in Countryside and waiting to serve you. Contact us today to learn more about caring for your Volkswagen.