4 Things to Do in Chicago When the Weather gets Cold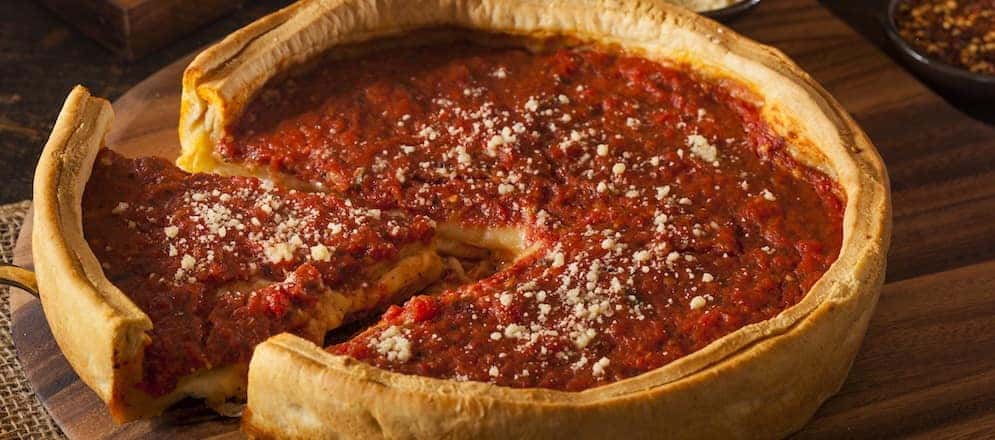 Chicago is known for having plenty to do in the summer. With the multiple beaches, countless street fests, and variety of outdoor patios where you can enjoy a delicious meal or drink, summer in the city can't be beat. Even so, Chicago doesn't shut down when the season changes — and there are good things to do in Chicago winters. These are our four favorite things to in Chicago at The Autobarn Volkswagen of Countryside when the weather gets cold. Contact us to learn more about how to get your vehicle winter-ready this season.
Visit the Art Institute of Chicago
Chicago museums are some of the best, in our opinion. Not only can you learn about art, science, and history, but they're great places to spend a day when it's chilly. We love to visit the Art Institute of Chicago. Be sure to say hello to the lions that guard the door as you enter. The Art Institute building was originally constructed in 1893 as part of the World's Columbian Exposition, and today you can see paintings and art from Monet, Van Gogh, Picasso, and other famous artists.
Eat Chicago Pizza
If there's one food that Chicago is known for its pizza (and hot dogs, of course). Many Chicago restaurants serve up delicious pizza, whether you prefer classic deep dish or thin crust. Some of the best Chicago pizza restaurants include Lou Malnati's, Pequod's, Chicago Pizza and Oven Grinder Company, Giordano's, and Gino's East.
Find a Book at the Chicago Public Library
It's a pleasure to curl up with a good book on a chilly day, so we like to make frequent visits to the Chicago Public Library. There are 80 branches of the Chicago library around the city, but the main location is the Harold Washington Library in the South Loop neighborhood. This library features a large selection of fiction and non-fiction books, as well as computers, laser cutters, 3D printers, music practice rooms, and a winter garden on the 9th floor. This room serves as a reading room or can be rented out for functions.
See a Broadway in Chicago Show
For a fun night out in the fall or winter or to celebrate the season, see what's playing at Broadway in Chicago. This production company brings touring companies to the city and pre-Broadway productions that play at five theatres in the Chicago theatre district: the CIBC Theatre, the Oriental Theatre, the Cadillac Palace Theatre, the Roosevelt University Auditorium Theatre, and the Broadway Playhouse at Water Tower Place. Some past highlights have included The Lion King, Spamalot, Book of Mormon, RENT, Chicago, and more.
More Around Chicago
One of the best things to do in Chicago when the weather turns cold is to warm up with some hot, delicious pizza. Chicagoland pizzerias are known for packing unique flavors into their distinctive deep dish pies, and we've rounded up our top 4 favorite pizza restaurants in Chicago to tempt your palate. Whether you…

Our community has always been a home for travelers and adventurers of all stripes, and when you book your stay at one of these fabulous Chicago hotels, you'll be able to experience the city as it was meant to be seen. Contact Us Chicago Hotels Two of our favorite options are located in up-and-coming neighborhoods,…

Chicago is known for having plenty to do in the summer. With the multiple beaches, countless street fests, and variety of outdoor patios where you can enjoy a delicious meal or drink, summer in the city can't be beat. Even so, Chicago doesn't shut down when the season changes — and there are good things…